About Shree Shyam Enterprises
One can trust our name blindly when it comes to Plywood, Block Boards & Flush Doors...
These days Plywood is recommended over normal wood by almost every major interior designer of India. This popular choice is more attractive and is lighter in weight than the traditional wood. The finish it has in cannot be beaten by the traditional one. Owing to this, it has become the favorite of people of the country. To fulfill such requirements, we, Shree Shyam Enterprises, have taken the responsibility of bringing forth a quality assured variety of Plywood and its products. To meet the diverse requirements of our clients, we deliver a collection that includes Commercial Plywood, Shuttering Plywood, Marine Plywood and more. Along with these, we also design and deliver top class Block Boards & Flush Doors to our clients. This entire collection is offered to the customers in exchange of competitive rates that can be molded as per the changing trends of the market and reduction in cost. Owing to this, we have emerged as the leading manufacturer and supplier of the sector.
"Client mainly deal in Bulk "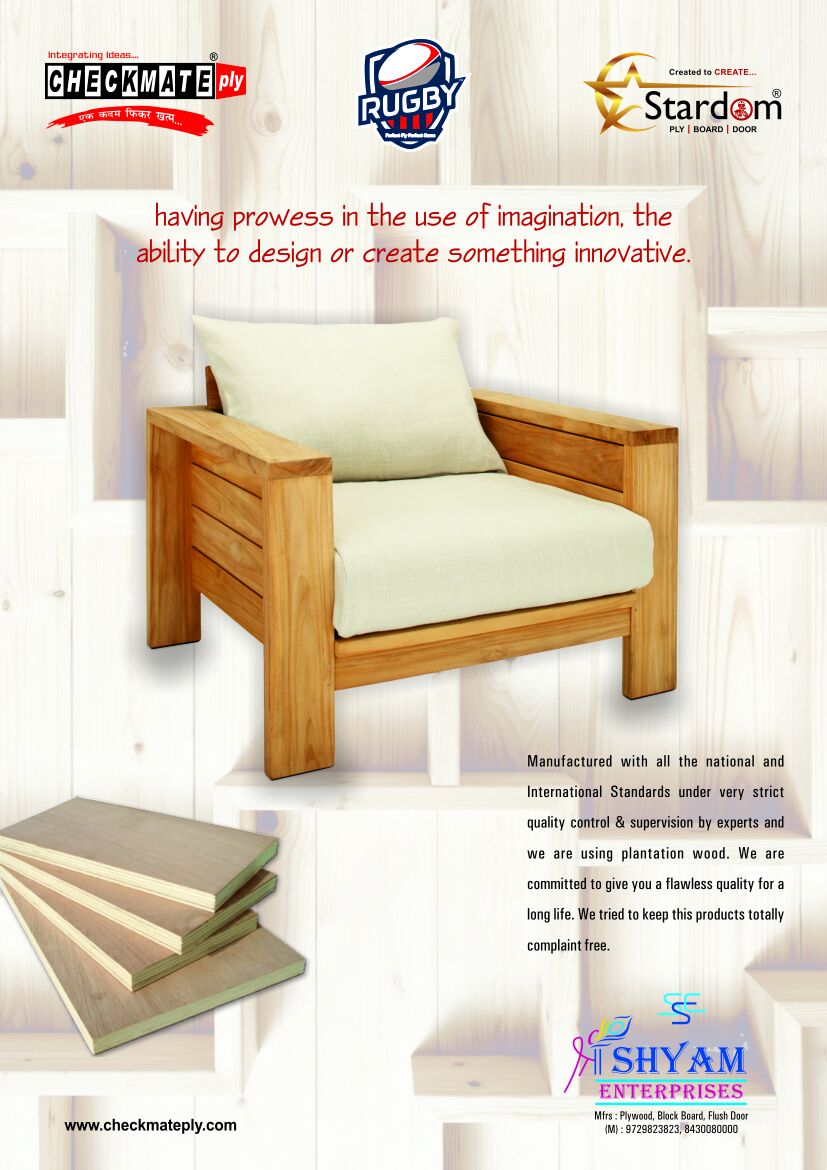 Get in touch with us